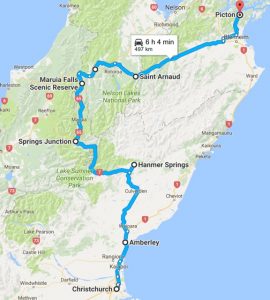 With the fastest route along SH1 between Picton and Christchurch closed for the foreseeable future, if you're planning to do this journey with kids on board, you'll need to plan your journey well. This route is slower than the SH1 journey so be patient – hard when you have kids with you. Take plenty of stops so that everyone can let off steam. Here are some ideas to help you (read in reverse for a southbound trip!)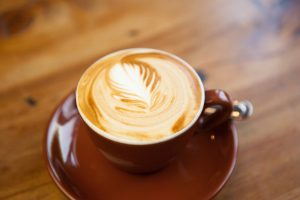 If you've managed to get on the road early and haven't bothered with breakfast, there are 2 cafes which come recommended in Amberley (about 45-50 mins north of Chch). There's the Little Vintage Espresso which opens early and The Nor'Wester. If breakfast doesn't work, you could just grab a takeaway coffee and stock up on some picnic supplies from the counter food at either place for a proper break later in your journey.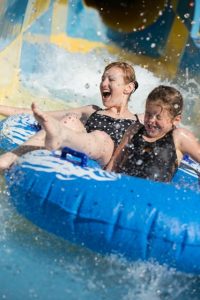 Once you're on SH7, it's worth taking a slight detour into Hanmer Springs. It might add 15 minutes to your journey but there are lots of options for energy busting activities! If you have time, everyone could really stretch their legs with a walk up Conical Hill, otherwise you might just want to let the kids run around at a playground. See here for a playground in the Domain with equipment for all ages, or if you just have younger kids with you, try this playground in the town centre. Whatever the weather is like, pack you're togs and towels in a handy spot and visit the Thermal Pools & Spa. Your only problem might be getting the kids back in the car! Take your own food in or you can buy food at the onsite cafe. Another paid option for animal lovers is the Animal Park. This is one of 2 places on this route where you can pet and feed animals.
Just over 200km from Christchurch (roughly halfway between Chch and Picton) Springs Junction has been recommended as a stopping off place. There isn't a particular business (although the pie shop has been mentioned….!) that's been suggested but if you have your own food, stop for a snack or picnic and let the kids run around near the creek.
Further north, Maruia Falls is sign posted from the main road and is an easy 5 minute, buggy friendly walk from the car park. There are also picnic tables and toilets onsite.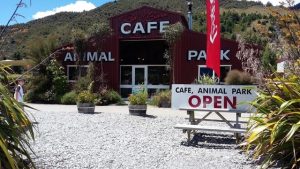 The Red Barn Cafe is just under 10km north of Murchison and is another good option for letting the kids loose and perhaps stopping for something to eat if you haven't taken food with you. For kids that like animals, there's an animal park attached which you pay to enter.
St Arnaud is in the heart of the Nelson Lakes area and Lake Rotoiti is easily accessible from SH63. Whether you pull over for a paddle, to throw stones into the water, look for the eels near around the jetty or have something to eat on the lake side, see the 'top tip' below and be prepared with sandfly repellent! If you have time to spare and feel like actually getting out onto the Lake, call ahead to organise a 1 hour return boat trip to Whiskey Falls.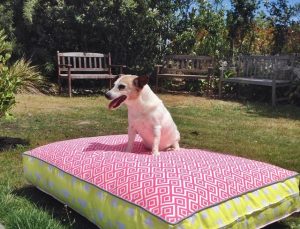 Unless you want to go into Blenheim town centre, The Vines Village makes for a great stop before Picton and doesn't involve adding extra miles to your journey. There's a plethora of family friendly activities here from a playground to treasure hunt, as well as a dog park and cafe!
TOP TIP: take sandfly repellent with you, as many of these inland stopping points can be prone to sandflies. Make sure that you've covered your kids up in clothes and/or repellent before they get out of the car, so that they're not moaning for the rest of your trip!
If you're on your way to Mapua rather than Picton, think about stopping at Hoglund Glass but phone first to see if they're blowing glass on the day you're passing through.
If you know of any other good stopping off places en route to Picton, Nelson or Golden Bay, please leave a comment below or email me here.
(As with all activities listed on Kids On Board, these ideas have been suggested by other families who are familiar with this route).
Photo credits: 1 GoogleMaps 2. Nor'Wester 3. Hanmer Springs Thermal Pool & Spa 4. Red Barn 5. The Vines Village