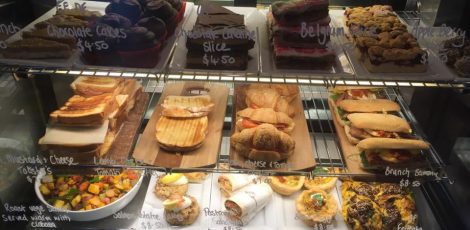 Overview
Suitable for all ages
Heading into or out of the north of Christchurch, this cafe makes a good stop, especially for the breakfasts which come highly recommended. It serves breakfast and lunch but also has good coffee and can manage morning or afternoon tea treats too! Friendly staff.
Related tags
Amberley
,
Cafes
,
Canterbury
Contact Information
Tel: 03 314 9411
Web: https://www.norwestercafe.co.nz
Address: 95 Main North Road, Amberley. Off street parking available. Approx 50km north of Christchurch.
Open: daily. Monday – Thursday 7.30am – 4pm, Friday and Saturday 7.30am – 8pm & Sunday 8am – 5pm