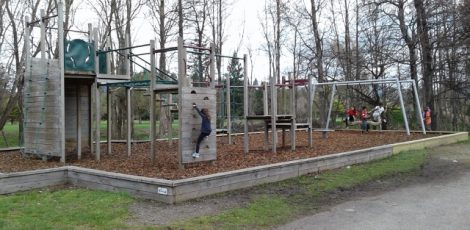 Overview
Suitable for all ages
There are 2 playgrounds in Hanmer and this one, slightly out of the central area (although still within walking distance), is suitable for kids of all ages with equipment for younger kids, as well as a rope swing and climbing wall that are fine for older kids. Adult gym equipment is dotted around which teenagers might enjoy using. There's also a skate park here so bring your wheels, whether they're skate boards, scooters or stunt bikes!
This playground is within the Domain so space for picnics, ball games, flying kites and generally burning energy.
For a playground closer to the centre of Hanmer with equipment for younger kids see here.
Related tags
Canterbury
,
Free
,
Hanmer
,
Outside
,
Playground
Contact Information
Address: Behind the Health Centre which is at 59 Jacks Pass Road, Hanmer Springs. Car parking available off the main road down the service road near the 'sports reserve' sign. Or it's about a 10 minute walk from the Hanmer Thermal Pools.