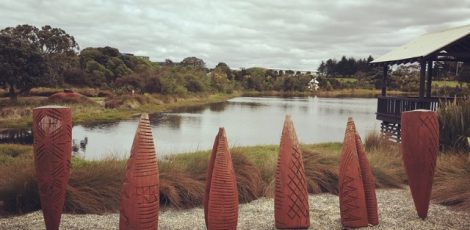 Overview
Suitable for all ages (suitable for sturdy buggies)
There are a few different activities to do near Auckland airport and this one is a great free activity if the weather is OK and you want some fresh air and gentle exercise before catching a flight. At just over a kilometre from the international terminal (a little less from the domestic terminal), this is easily accessed on foot.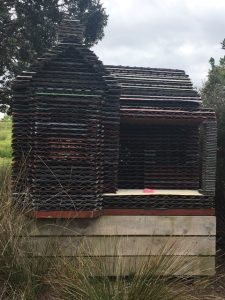 Once there, take as long as you want to wander around the 11 pieces of artwork that are set along a looped pathway. There is a small lake in the middle and wetland birds to lookout for. There are places to sit and enjoy some food (closest food outlets once you're out of the airport are along Leonard Isitt Drive and there's a supermarket a little further along George Bolt Memorial Drive). The paths are a mix of bark chip and shingle so best suited to a sturdy buggy if you have non-walking children with you.
Getting to and from the airport and round the whole track should be manageable in an hour at a reasonably leisurely pace. If you have longer, you might want to check out either Rocket Ropes or Butterfly Creek (the latter is best if you're looking for a rainy day option).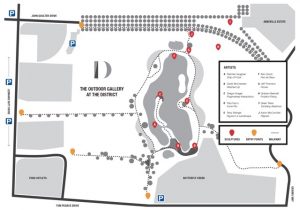 Related tags
Auckland
,
Auckland Airport
,
Free
,
Outside
Contact Information
Address: several different entry points (see map). The one on Tom Pearce Drive is next to Rocket Ropes and Butterfly Creek. If you're wanting to avoid your kids seeing these activities, access the gallery via Leonard Isitt Drive. It's about 1.2km from Auckland International Terminal.