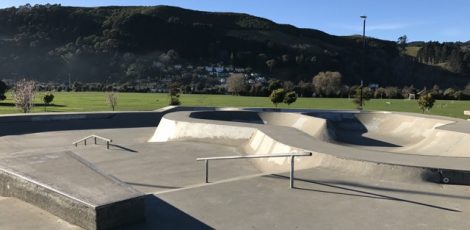 Overview
Suitable for all ages of skateboard/scooter fans
This is a good sized skatepark for serious people on wheels! There are 2 bowls, rails, ledges and flat banks allowing kids to practise tricks and watch others.
For those not into skateboarding, there are fields surrounding the skatepark that are marked out as football pitches during the season. Lots of space here for running around, picnics, flying kites etc.
You can reach Neale Park along the Maitai River walk from the centre of Nelson but you do need to cross the State highway, so please supervise kids if you go via this route.
Toilets just next to the skatepark.
Related tags
Free
,
Nelson
,
Nelson City
,
Outside
Contact Information
Address: Sovereign Street, Nelson. Car parking at the end of the street.