Overview
Suitable for all ages
The Maitai river runs so close to the city centre of Nelson that it's a great alternative to pavements for getting around without the disturbance of cars. The path is suitable for buggies, bikes and scooters and there are lots of places to join and leave the track.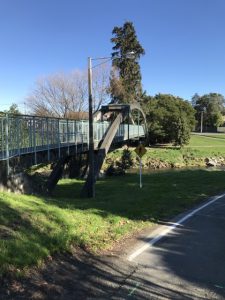 If you're going to the Centre of New Zealand, look out for this bridge as you'll need to leave the river walkway here to head along Hardy Street (a couple of minutes) to the Botanical Reserve.
If you're looking for somewhere to eat or have a drink, take the path right to the River Kitchen and park up at an outside table.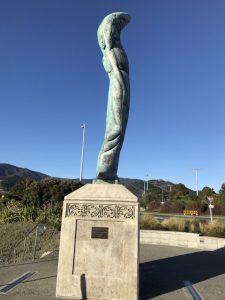 The walkway ends at Nelson Marina but if you cross to the other side of the river at Trafalgar Park, go to the end and cross the car park, there's a small beach area (tide dependent) that little kids might enjoy. Alternatively, older kids with supervision might prefer to cross the State Highway and go to the Skatepark at Neale Park.
Related tags
Free
,
Nelson
,
Nelson City
,
Outside
Contact Information
Address: You can access the walkway at various points in the city centre, including (but not limited to) where the streets cross over the river at Trafalgar Street, Collingwood St and along Riverside at the end of Halifax St East.