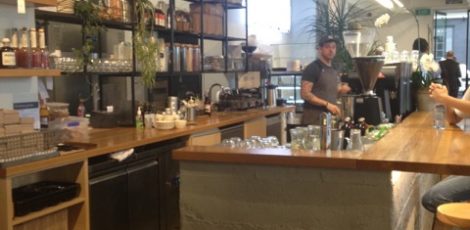 Overview
Suitable for all ages
Right in the heart of Auckland City, this cafe is a popular breakfast and lunch cafe for city workers but it's also great if you're staying in the city on holiday or just having a city based day out.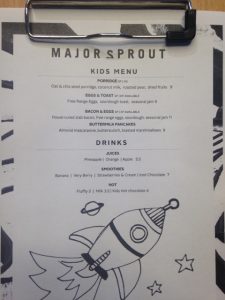 Breakfast options seem healthier than your average cafe and there's a separate colouring in kids' menu with mostly healthy options on it (the pancake toppings are quite rich for the average child, so check that these will be served separately as per the photo!)
The cafe is light and airy, the food is fresh, tasty and speedy. It's worth checking out!
You might want to tie a visit to this cafe in with a play at Victoria Park (downhill walking from the cafe to the park, uphill from the park to the cafe!)
Related tags
Auckland
,
Auckland City
,
Cafes