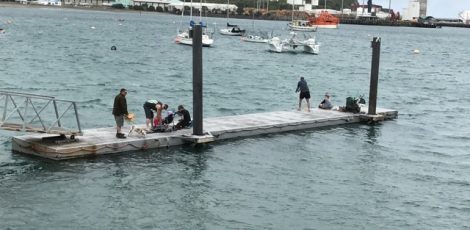 Overview
Suitable for most kids although see below about lack of barriers
This floating jetty is popular with families and is a good place to bring kids to fish. Make sure you have all your fishing gear and bait with you, as it's a bit of a walk back to the closest carpark if you forget anything. It's an exposed spot, so you'll want extra clothing if it's windy and similarly sun hats and sunblock are a must even if it's overcast. There is no barrier at all along the jetty and as it's floating, depending on sea conditions, it can move around a lot. This might not be a suitable spot for very young, mobile kids but it'll very much depend on your kids. You might also want to avoid a trip here if it's extremely windy or raining.
There are toilets in the carpark, a small beach next to the carpark and a cafe Bach on Breakwater which you can check out here.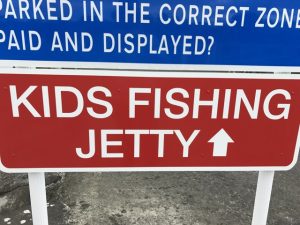 Related tags
Free
,
New Plymouth
,
Outside
,
Taranaki
Contact Information
Address: Ocean View Parade, New Plymouth. The fishing jetty is a couple of hundred metres down a pedestrianised path along the sea wall. It's well marked. There's a big carpark (paid) at the start of the seawall.