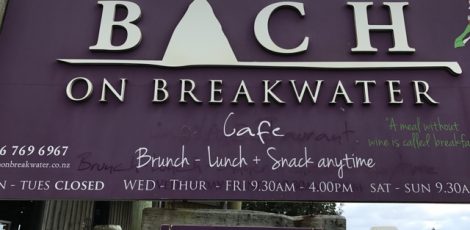 Overview
Suitable for all ages
Looking out onto the port, this café is just out of the city centre but still very accessible (it's at one end of the coastal pathway) and there's always something to look at from the big picture windows. There's lots of outdoor seating with shade sails as well as various indoor seating options.
The menus cater well for kids, vegans, vegetarians, and those that eat everything! There are also a good number of gluten free options. There's a breakfast and lunch menu as well as cabinet food.
For entertainment there are board games like ludo and checkers, boats coming and going from the port and a small beach just to one side of the café.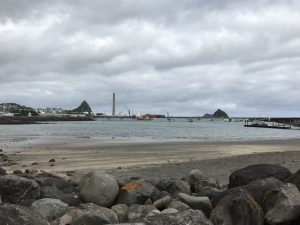 This café is at one end of the coastal walkway (which you can check out here) if you're planning to walk/cycle/scoot this could be your starting or finishing place. There's also a jetty to fish off on the other side of the port so this café could be a good place to take a break from fishing!
Related tags
Cafes
,
New Plymouth
,
Taranaki
Contact Information
Tel: 06 769 6967
Web: http://bachonbreakwater.co.nz
Address: Oceanview Parade, New Plymouth. The port carpark which this café is right next to is paid.
Open: Wednesday, Thursday & Friday 9.30am – 4pm, Saturday & Sunday 9.30 – 5pm. Closed Mondays & Tuesdays.