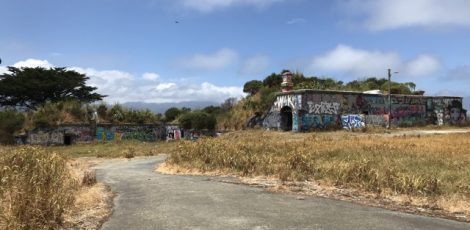 Overview
Suitable for good, stable walking kids (see below) and kids interested in history.
On the Miramar Penninsular, to the east of Wellington airport, there are a series of bunkers that were built to protect the city. Many of these date from the second world war but the bunkers at Fort Balance were used from 1885 as a defence against the Russians who were thought to be amassing a naval presence in the Pacific. So these bunkers are the oldest in Wellington. They are also quite extensive with tunnels connecting the different lookout stations. They aren't as big or as well looked after as Wright's Hill  but they're always open and free to visit.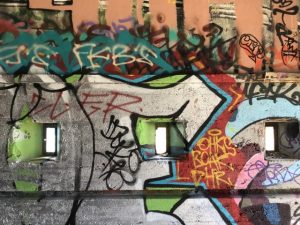 They are the oldest known cement buildings in New Zealand and today are almost completely covered in street art. Unfortunately the remnants of this are littered all around in the form of discarded aerosol canisters. Along with other rubbish and overgrown weeds, this place is not really suited for toddlers or those who might be unsteady on their feet (broken glass).
Top Tips:
Take a torch as some of the tunnels are very dark.
Wear closed shoes due to the broken glass. You might also want to wear long trousers to walk through the overgrown grasses etc.
Read up on the history (see Wiki link) so that you can let your kids know the answers to their questions!
Ask questions e.g. what do you think the metal rings were used for on the lookouts (to hold the huge guns in place) or what certain rooms / areas might have been used for e.g. for sleeping.
Related tags
Free
,
Outside
,
Wellington
,
Wellington City
Contact Information
Web: https://en.wikipedia.org/wiki/Fort_Ballance
Address: Fort Ballance Road, Miramar Peninsular. Just off the main Massey Road, there's a metal gate stopping cars from going any further up Fort Balance Rd. The bunkers are about a 10 minute walk uphill from here. You can leave your car off the road near the metal gate.
Open: As these bunkers aren't manned, you can go there anytime but looking at the litter, you might want to stick to daylight hours!!