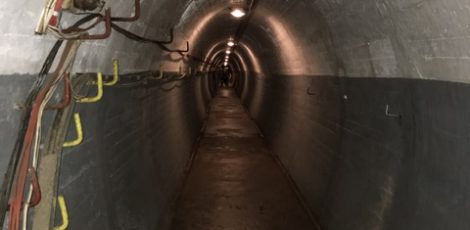 Overview
Suitable for all ages (although not suitable for buggies)
Only open on 5 public holidays a year, this maze of old tunnels is an intriguing place to visit in the western suburb of Karori, just over 5kms from Wellington City Centre.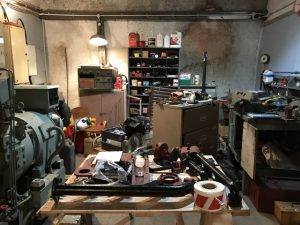 Built to protect Wellington in the 1940s, this fortress is made up of 622 metres of underground tunnels which open out into operation rooms and gun emplacements. The tunnels are at times dark (bring a torch for the kids), and almost always cold and damp, so dress appropriately in warm clothes and closed shoes or even gumboots. You can navigate your way around the tunnels at your own speed and look at the weapons and machinery on show. In one spot there are usually a lot of cave weta hiding out on the walls – ask a volunteer to point them out. Where the tunnels come out above ground there are often old war 'scenes' set up with vehicles, tents and something interactive like a target practice (it can vary on different open days).
The whole fortress is run by volunteers who are also helping to restore it as an ongoing project.
TOP TIPS:
Limited open days throughout the year so check before you go.
Take gumboots or good shoes for damp conditions.
Take a torch for a few places that are completely dark.
Make sure you have cash on you before you leave Karori, as there's no EFTPOS.
Go early as it can get really busy.
Take snacks/food as there's nothing nearby.
Not for people who get claustrophobic!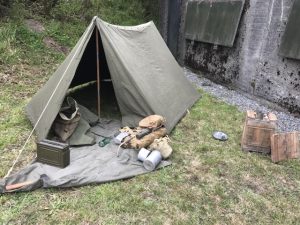 Related tags
Rainy-day
,
Wellington
,
Wellington City
Contact Information
Tel: 04 476 8593
Web: http://wrightshillfortress.org.nz
Address: 50 Wright's Hill, Karori, Wellington. Approximately 7 km from the centre of Wellington. Free car parking along Wright's Hill.
Open: Just 5 Public Holidays a year 10am – 4pm on 6th February (Waitangi Day); 25th April (ANZAC Day); the Monday of the first full weekend in June (Queen's Birthday); the third Monday in October (Labour Day); December 28th.
Price: **CASH ONLY** Adults $8, Kids under 15 years $5, Family Pass $20 (2A+3K)