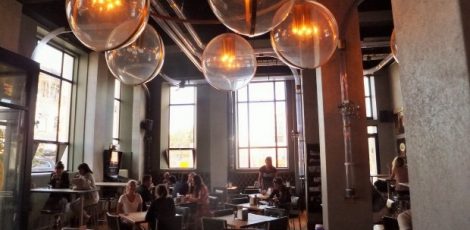 Overview
Suitable for all ages (although no highchairs)
This cafe is a bit of a Christchurch institution although after the earthquakes it had to relocate to the old Post Office building. A lot of care has gone into the redesign, making this cafe an intriguing and fascinating place to take kids. From the food arriving at high speed in pneumatic tubes that run throughout the seating area direct to your table, to 'discovering' the toilets behind a hidden door. Then there's the audio book playing in the toilets, so your kids might be reluctant to return to their food. There are also kids' packs with balloons, pencils and activities in them, pinball machines and a ride on pony. A pretty exciting eating place all in all!
Worth bearing in mind though are that while they're happy to have families dine, it's not specifically a child-friendly restaurant, so there's no highchairs, the music and general level of noise if it's busy is loud. There's a kids' menu although kids often like the side dishes or choosing from the cabinet as well. This place is well known for its curly fries, which arrive via pneumatic tube!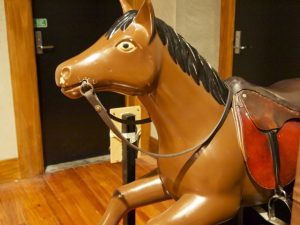 If you've spent time in the Imagination Station, this is just over a block away as a good food option.
Related tags
Cafes
,
Canterbury
,
Christchurch
Contact Information
Web: http://www.c1espresso.co.nz
Address: Corner of Tuam and High Streets, Christchurch. The tram (stop 7) is one block from the cafe so you might want to tie in a tram trip with a meal here. See this link for the Christchurch Tram.
Open: daily 7am – 10pm. Deli menu available all day. Breakfast 7am – 3pm, Slider menu 3pm – 9pm.