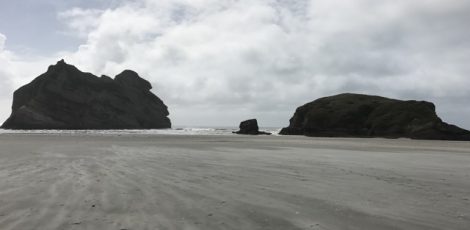 Overview
Suitable for all ages
Wharariki Beach is featured in most New Zealand travel guides and has to be up there with one of the most visited tourist spots in New Zealand. It makes for a great family trip, especially if you can time your visit for low tide (a couple of hours either side if possible) and light winds (uncommon!)
The unique thing about this beach is that you enter it from the Tasman region but it's location is actually on the West Coast. This means that it's likely to be more windy and colder than whatever the weather is like at the carpark – take an extra layer and long trousers can help protect being sand blasted!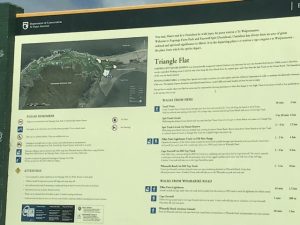 The walk from the carpark should take about 20-30 minutes. It isn't buggy friendly as it's a mix of very narrow paths through a working farm and sandy tracks, ending in the beach itself. The white sand of Wharariki is incredibly soft and fine which makes for difficult walking (be prepared to take shoes off when the track turns to sand) but great for sliding down the sand dunes! If you've got a boogie board or big piece of cardboard, you're kids will potentially spend the whole visit walking up the sand dunes and sliding down.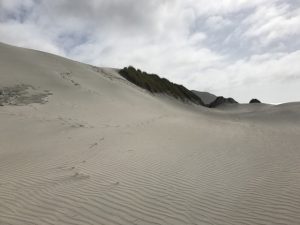 If you can tear them away from the dunes, there are also seal pups to look at as they play in the pools near the rocks at low tide. The rock pools are also great for exploring as are the caves and rock formations.
Top Tips:
The road down to Wharariki is gravel. Take a container with a lid if anyone in the car is likely to get car sick.
Take clothes that can protect you and the kids from being blasted by the sand – it hurts if you're wearing shorts!
Don't let kids wander off down the beach alone – seals bask in the sun and look like rocks which kids might be tempted to explore!
Don't go too close to any seals that you see. It's their home and they need to feel safe.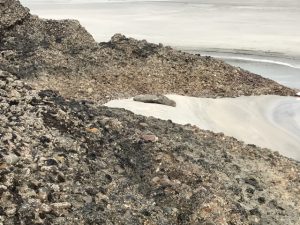 Related tags
Free
,
Golden Bay
,
Outside
,
Tasman