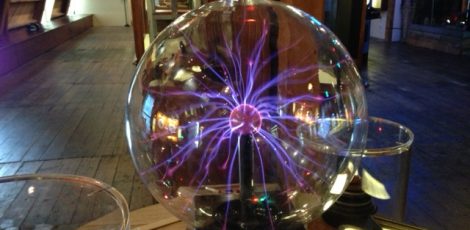 Overview
Suitable for All ages
Formerly known as The Museum of City and Sea, this place had the first of several revamps in 2015 and now boasts a whole extra floor (called The Attic), continuing the story of the evolution of Wellington. Exhibits include a 3D map of Wellington and a 'time machine' showing the history of NZ from prehistoric times to now. There are a number of interactive displays – trying to connect an electricity circuit with different materials supplied (don't forget to have your kids see if electricity travels through their hands), games and puzzles and old fashioned phones. For those missing the department store Kirkaldies, there's also a display of salvaged items from there including the Easter chicken (reputably it still spits out chocolate eggs at Easter time!)
The Museum is developing all of its existing floors over the next 4 years to increase exhibit space by 2020 so it's worth revisiting even if you've been before.
The building itself is also worth an admiring glance as, completed in 1892, it's Wellington waterfront's second oldest building.
TOP TIP: if your kids need a run around outside before or after a visit to the museum, Frank Kitts playground is just to the south.
Related tags
Free
,
Rainy-day
,
Wellington
,
Wellington City
Contact Information
Tel: 04 472 8904
Web: http://www.museumswellington.org.nz/wellington-museum/
Address: 3 Jervois Quay, Queens Wharf, Wellington CBD. The railway station and main bus station are approximately 800m and a good scooter ride/buggy walk along the waterfront. The closest parking building is under the TSB Arena.
Open: daily 10am – 5pm (closed Christmas Day).
Price: FREE