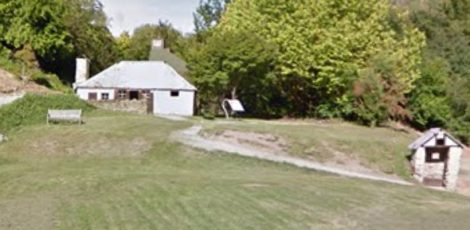 Overview
Suitable for all ages
A walk along the river in Arrowtown brings you to a partially restored small settlement of huts that were occupied by Chinese Miners who were brought over to NZ during the gold rush. For more information on what life in the Chinese settlements might have been like, see the website link. The settlement is on the edge of the Bush Creek Reserve with a number of trails that go along the river and its tributaries.
Kids usually love having a go at gold panning and this is a good place to do it. They can also paddle in the river and the whole family can admire the Lupin trees (which bloom in the Spring) or the changing colours of the leaves in Autumn.
Related tags
Arrowtown
,
Free
,
Otago
,
Outside
Contact Information
Tel: 03 442 7935
Web: http://www.doc.govt.nz/Documents/about-doc/concessions-and-permits/conservation-revealed/arrowtown-chinese-settlement-lowres.pdf
Address: The Chinese Settlement is at Buckingham Street, Arrowtown. There is parking just opposite the settlement and trails lead down to Bush Creek and then onto the Arrow River from here.
For more information about the Chinese Settlement or about Arrowtown in general, call the Queenstown Visitor Centre on the number above.
Nowhere has been specifically recommended for hiring gold panning equipment but pans and shovels are $6 at Dudley's Cottage, 4 Buckingham Street, Arrowtown, next door to the Chinese settlement. More expensive options available which include tuition. Call (03 409 8162) for details or visit the website: http://www.dudleyscottagenz.com/#!goldpanning/cjg9