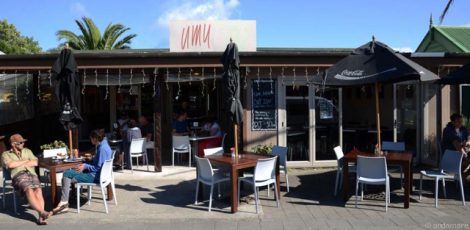 Overview
Suitable for all ages
This cafe has got a varied menu with lovely food, as well as counter food and great pizzas. You can sit outside or in and there's a chalkboard and plenty of room for the kids. There's also a toy cupboard and colouring in.
It's open for breakfast, lunch and dinner and there's a highchair available.
Related tags
Cafes
,
The Coromandel
,
Waikato
Contact Information
Tel: 07 866 8618
Web: https://www.facebook.com/umucafe/
Address: 22 Wharf Rd, Coromandel Town.
Open: daily 8.30am – 9pm (may close early if quiet, so could pay to check in winter months). Breakfast until 11am and lunch 11am till 3pm. After 3pm its counter food and pizzas only till 5pm. Dinner menu from 5pm.