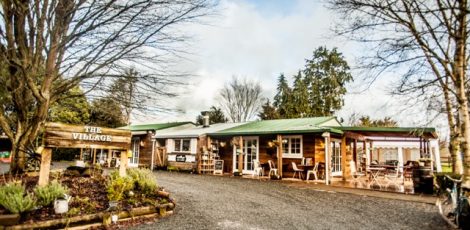 Overview
Suitable for all ages
Only 12 kilometres from the centre of Hamilton this cafe has a real rural feel about it. The outside space is a children's play area in the true sense of the word with tyres used in various ways for climbing and balancing skills and a kids' playhouse complete with white picket fence! There are animals (kune kune and sheep) to pat and feed and a sand pit.
Inside there are also toys to play with like cars and trains, as well as colouring in. There are also plenty of highchairs, a change table and even free baby wipes and nappy bags.
The food comes as highly recommended too with a full menu (for adults and kids) kids' lunch boxes, cabinet food and some blackboard daily specials on offer. If you're looking for chips for your kids, you might be disappointed as there's no fried food but what is on offer is seasonal, tasty and fresh!
The Village Cafe has been set up by a local Mum who knows what it's like to want to eat a meal or have a drink knowing that her kids are happily entertained. It is near SH39 and SH23 if you're on the road to/from Raglan or Waitomo and South Waikato.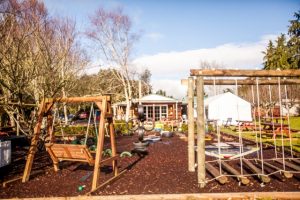 Related tags
Cafes
,
Hamilton
,
Waikato
Contact Information
Tel: 07 829 8892
Address: 1 Rothwell Lane, Whatawhata. About 12 km from Hamilton
Open: Monday – Friday 7am- 4pm and Saturday & Sunday 8.30am – 4pm