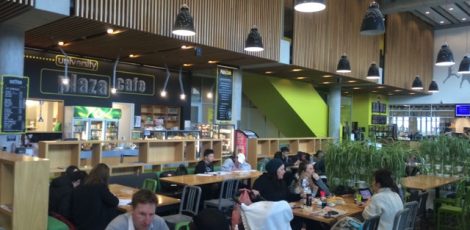 Overview
Suitable for all ages
While this cafe is suitable for all ages of kids because it's light and spacious and has toys, those with little ones might be particularly interested in the indoor play area. This is a very family friendly cafe that should keep preschoolers happy within a fenced area and older kids might enjoy the giant Connect 4, while you enjoy a bite to eat or drink in peace!
Set within Otago University's East campus, right near the Stadium, this cafe has a breakfast menu, cabinet food and baked goodies as well as a kids' menu. There are also change tables in both the men's and women's toilets and they're totally open to mums needing to feed their babies.
Check out their Facebook page here for special events.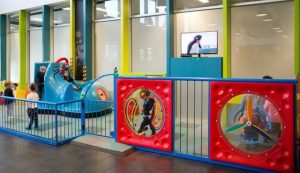 Related tags
Cafes
,
Dunedin
,
Otago
Contact Information
Tel: 03 479 5367
Web: https://www.otago.ac.nz/university-union/outlets/plaza/
Address: Otago University East Campus, University Plaza Building 1, Anzac Avenue, Dunedin (adjacent to the Forsyth Barr Stadium).
Open: daily. Monday to Friday 8am – 4pm and Saturday & Sunday 9.00am – 4.00pm. Closed Public Holidays.