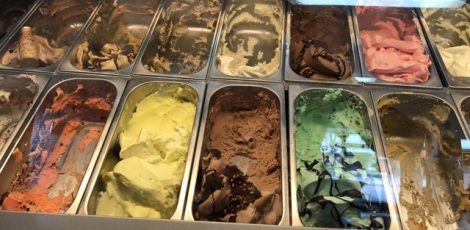 Overview
Suitable for all ages
With over 40 flavours to choose from, there's an amazing range of gelato in this fairly unassuming cafe. The gelato has deservedly won a number of awards. You can get it in the usual cup or cone and they also make their own waffle cones, as well as waffles, all kinds of sundaes, shakes, etc. Some of the flavours are quite unusual and it's worth noting that they don't do 'taste tests' so choose carefully! It's reasonable priced too with $3.50 currently buying a 2 scoop ice cream (this is their 'small' ice cream!)
They also have lots of other yummy sweet treats, as well as a full menu. There's a list of current flavours and allergy information for each one here.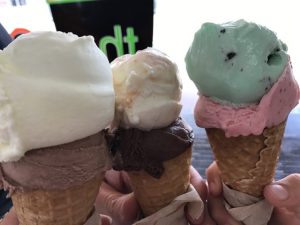 Related tags
Cafes
,
Hawera
,
Taranaki
Contact Information
Tel: 06 278 6905
Web: http://thegelatocaffe.co.nz
Address: Corner of High and Regent Street, Hawera
Open: Monday – Friday 8.00am – 4.30pm, Saturday 9.00am – 1.00pm, Sunday 10.00am – 4.00pm.