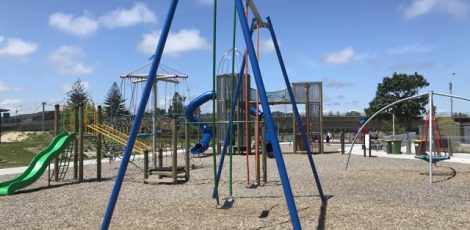 Overview
Suitable for all ages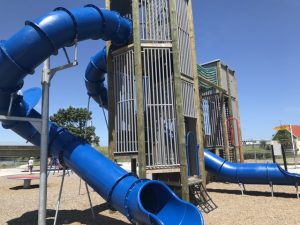 Fully gated and right near SH2, this playground makes a good stopping point on a journey between Gisborne and Hawkes Bay. By the river with a path that is suitable for bikes, scooters and buggies, this playground can also be easily reached as part of a riverside walk/ride.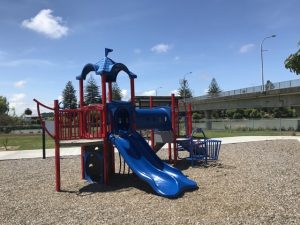 There's a small preschooler section with mini slides, a tunnel and stairs. For older kids there's a roundabout, two big tunnel slides accessed by stairs or ropes. There's a separate rope structure with a rope bridge connecting down to a slide. There are also monkey bars, a flying fox and swings for all (preschooler, long swings and a bucket swing).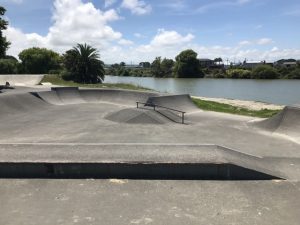 Just outside the gate on the river side, there's a skatepark. Tables and seating, some in the shade of trees are dotted around. There are toilets just outside the gate, water fountain and car parking.
Top Tip: It's said that Osler's Bakery over at 116 Marine Parade, does a great pie if you're hungry!
Related tags
Free
,
Gisborne
,
Hawke's Bay
,
Outside
,
Playground
,
Wairoa
Contact Information
Address: Marine Parade, Wairoa.