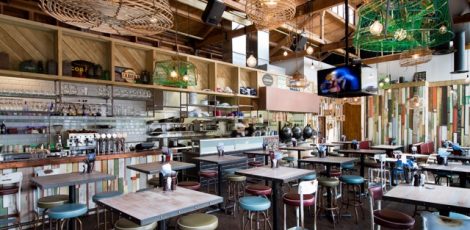 Overview
Suitable for all ages
As the name suggests, this restaurant serves predominantly seafood with a couple of vegetarian and carnivore options available as well. Although the separate kids' menu is predominately meat with only fish option being fish and chips (other meals include beef burritos and pulled pork baguette see here for link to all menus). If your kids are adventurous and want to try some different seafood, lots of the adult meals could easily be shared.
The kids' menu doubles as an activity and colouring in sheet. If there are a few of you in your party, you can take restless kids to look for fish and stingrays in the water just outside, while others wait at the table for your food.
There are highchairs available and a change table in the disabled toilets.
TOP TIP: On Sundays, kids eat for free with paying adults! Your meal needs to be completed by 6pm and your child(ren) must be 10 or under and ordering from the kids' menu. Other daily deals available for early eaters – check the website for details. Sundays can get very busy and unless there are 10 or more of you, you can't book, so it's best to go a little earlier. That said, food doesn't seem to take long to arrive, once it's ordered and they can usually give you a good estimate on how long the wait for a table is.
There's also a Crab Shack in Auckland – have you been? Let me know if you recommend it, so I can include it on the website.
Related tags
Cafes
,
Wellington
,
Wellington City