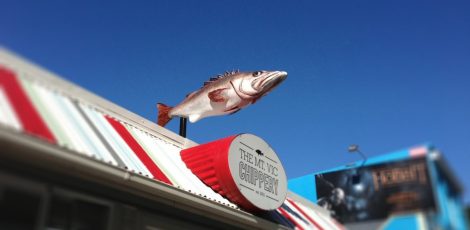 Overview
Suitable for all ages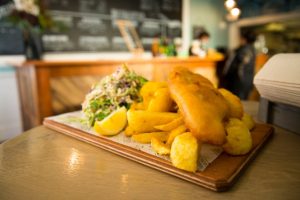 This is not specifically child friendly but what kid doesn't like fish and chips and what adult doesn't enjoy GOOD fish and chips? That's why The Chippery (2 branches at either end of the CBD) makes it onto this website!
It's not the cheapest fish and chips around but it has to be some of the tastiest. The menu is pretty extensive with a choice of 5 different types of chips on offer and some alternatives to fish and chip meals, like burgers available. There's also a couple of  kids' options too. I believe they're good for coeliacs too as if you tell them, they'll cook food in a separate GF fryer.
You can eat in in both branches or take away. TOP TIP: If it's warm enough to eat outside, take your order away and enjoy eating around Waitangi Park or Oriental Bay (if using the Mount Vic shop) or Parliament Gardens (if using the Thorndon shop).
Related tags
Cafes
,
Wellington
,
Wellington City
Contact Information
Web: https://www.thechippery.co.nz
Address: 2 branches. North of the CBD (Thorndon) 10 Murphy Street (tel: 04 499 5252) and East of the CBD (Mt Victoria) 5 Majoribanks Street (tel: 04 382 8713)
Open: daily Mount Vic: Monday – Thursday 12pm – 8.30pm, Friday and Saturday 11.30am – 9pm, Sunday 11.30 – 8.30pm. Thorndon: Monday – Thursday 11.30pm – 8.30pm, Friday 11.30 – 9pm, Saturday 12 – 9pm & Sunday 12 – 8.30pm.
Online ordering (advisable during peak times) and delivery available from 4pm till close. Check delivery areas online before ordering.