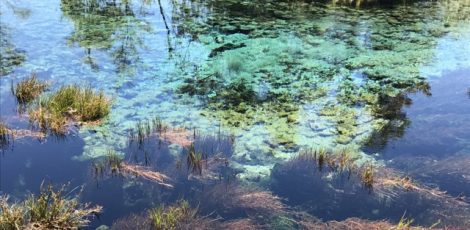 Overview
Suitable for all ages
These are the largest fresh water springs in New Zealand and are said to contain some of the purest water in the world. It is sacred to the Maori and no matter how inviting it looks, contact with the water mustn't be made.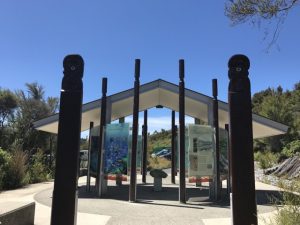 There are information boards at the start of the walk that help explain why the water is so clear and why it's sacred. There are pictures of animals to look out for in the water and because it's so clear, it really is possible for a patient person to spot koura (fresh water crays) and certain whitebait, including the largest fish kokopu.
The walk itself is pleasant especially on a hot day as it meanders through the bush. It's an easy just under 1km track that would be fine for buggies. The lookout platform over the springs are towards the end of the loop and most people linger here, so while you can probably whip round the loop walk in 15 minutes, you might also want to take it slowly and use the lookouts to have a good look at the water. A second lookout is near Dancing Sands Springs – the name is obvious once you see the way the sand moves as the water bubbles from the ground.
You could easily enjoy this walk in light rain if you had raincoats, as it's mostly sheltered under the bush anyway. There's a toilet in the carpark and a picnic table near here too. Out of respect, food shouldn't be consumed during the course and the walk.
Related tags
Free
,
Golden Bay
,
Outside
,
Rainy-day
,
Takaka
,
Tasman