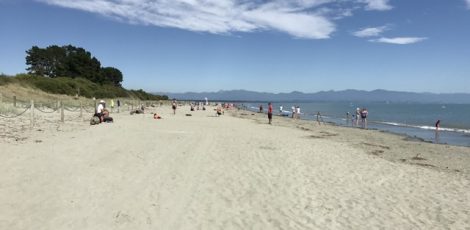 Overview
Suitable for all ages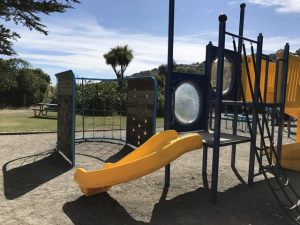 Tahunanui is a suburb about 10 minutes drive south west of Nelson city, in the direction of the airport. It's well known for its white-sand beach which is long and wide. The water here is usually calm and shallow for a long way out. It's patrolled part time during the summer (Saturday afternoons and Sundays). As with all beaches, it's always a good idea to swim between the flags.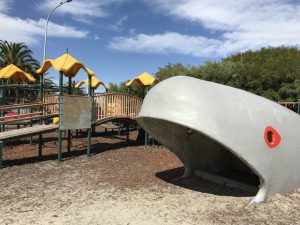 Between the carpark and the sand dunes there's a good playground. The equipment is grouped roughly in terms of age appropriateness and stretches along quite a distance, so it would be hard to keep tabs on more than one child wanting to be in different areas. There's a small skate ramp at one end and an area aimed at preschoolers right at the other end. The section for younger kids has e.g. a train for climbing on and in, a seesaw, mini slides and a swing set where all the swings come into the centre but with preschooler swings.
In between these 2 areas there's a section with a rocktopus, a spacenet, a wheelchair accessible swing, a rocket for climbing up and sliding down, another area with a castle, a whale and a structure with wobbly bridges, tunnels and slides.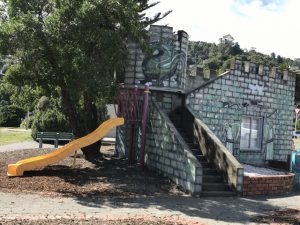 There are toilets near the playground and during the summer, several ice cream carts on the grass side of the carpark. There are trees around the playground which provide some shade but not necessarily over the equipment. Places to sit and picnic tables are dotted around.
Related tags
Free
,
Nelson
,
Outside
,
Playground
,
Tahunanui
Contact Information
Address: Bisley Walk, Tahunanui, Nelson. Car parking right next to the playground.