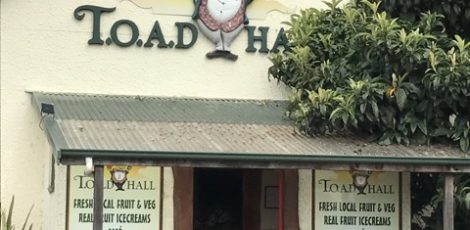 Overview
Suitable for all ages
T.O.A.D Hall cafe is one of those rare finds that parents love – great food, great atmosphere with plenty to keep the kids happy and entertained meaning everyone in the family can relax!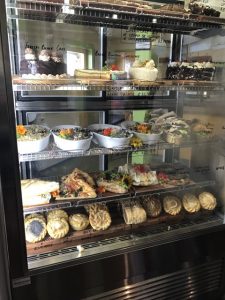 For food and refreshments you can choose to order and takeaway with an ice creamy, juice bar and counter food all good options. There's also a shop selling local produce if you're looking for picnic ingredients like bread and sweet treats.
But the main attraction here is the cafe and kids' playground outside. The menu covers breakfast, lunch and snacks with options for kids for all 3. The emphasis is on healthier food, often with locally sourced, seasonal ingredients and with an awareness of food intolerances and preferences like vegetarian/vegan. The food is presented beautifully and is tasty. Check out examples of the menu here.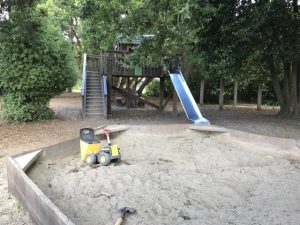 The playground only adds to the whole dining experience with the mostly wooden equipment, set amongst the trees. There's a big treehouse/fort with a slide coming out of it, a big sandpit, swings and space for kids to run around without the risk of them getting in the way of waiters! Seating is to one side of the playground, the closest being covered with plastic sheeting that you could observe an older playing child through. An uncovered courtyard wouldn't allow you to monitor a child in the playground.
In case you're wondering T.O.A.D stands for The Old Anglican Diocesan and is reference to the main building being the former church and prior to that a school house. It's a beautiful, airy space and often has locally made handicrafts for sale.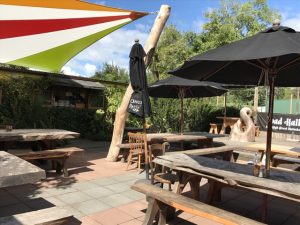 Related tags
Cafes
,
Motueka
,
Tasman
Contact Information
Tel: 03 528 6456
Web: https://www.toadhallmotueka.co.nz
Address: 502 High Street, Motueka. This cafe, shop and playground is set about 2km south (towards Nelson) of the main town. If you've got bicycles with you, you might want to consider cycling there.
Open: daily from 8am – 3pm (although coffee, cabinet and store open till 4pm). Closed Christmas Day all other public holidays open from 10am. Open during the summer for live music and food on Saturdays and Sundays – check the website for more details.