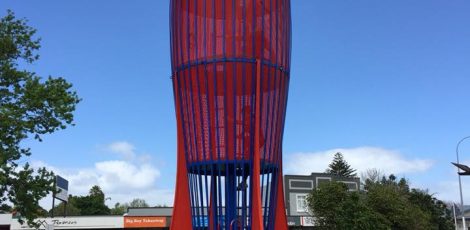 Overview
Suitable for all ages
The Rocket Park playground is so called because of the huge rocket shaped tower that dominates the equipment! Inside the rocket, there are 4 levels for kids to climb up and down.
In addition there are swings (including an accessible swing), a climbing course, seesaws and exercise machines suitable for teenagers and adults. There's also a piece of equipment shaped like a mini castle which is good for younger kids to crawl around, climb on and slide down.
The playground is set within Mount Albert War Memorial reserve and there's plenty of space for running around and picnics.
TOP TIP: to make your playground experience more enjoyable for everyone, it's worth popping over the road to Pyrenees French Delicatessen for amazing French pastries, a take away coffee or even lunch. This cafe in an unassuming row of shops, comes highly recommended!
Related tags
Auckland
,
Auckland City
,
Cafes
,
Playground
Contact Information
Address: Rocket Park, New North Road, Mount Albert, Auckland
Address: Pyrenees Cafe, 756 New North Road, Mount Albert, Auckland Open: Monday – Friday 7.30am – 5pm, Saturday and Sunday 8am – 5pm. Check their website here.