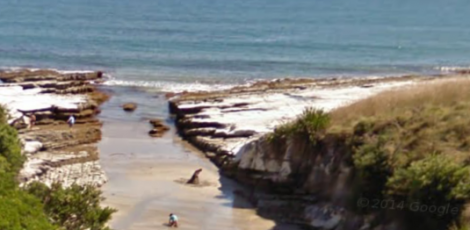 Overview
Suitable for all ages from about 2+ with adult help
At low tide there are lots of rock pools teeming with life at the Northern end of Mahia – an area known locally as Snapper Rock.
General tips for rock pooling:
Check the tide times and aim to go within 2 hours each side of low tide. You can do that here: http://metservice.com/marine-surf/tides/index
Although not essential some of the following might help; a net for catching sea life, a bucket for putting it into, shoes that can get wet, togs or a change of clothes and sun block. Set some rules e.g. about how far the kids can go without you (never, ever leave your kids unattended in rock pools, even if you think it'll be fine because they're shallow), that all sea life caught will be returned before you leave, not to pull any sucking creatures off the rocks they're on (limpets, star fish etc)…
Great for kids of all ages to learn patience and perseverance! You'll have to be particularly mindful of preschoolers as walking on rocks is a tricky balancing act and stepping on anything green can be very slippery.
Related tags
Free
,
Hawke's Bay
,
Mahia
,
Outside
Contact Information
Address: Heading East out of Mahia along Mahia East Coast Road, the road winds round, going over Whangawehi Stream. There's a grassy area with some fencing and a sign soon after the stream. Anywhere around these and for the next couple of kilometres, should be good rock pooling at low tide.