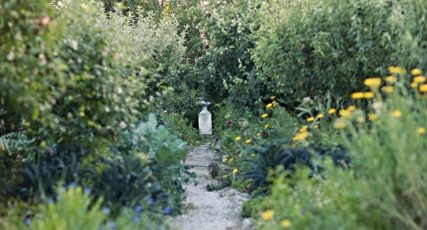 Overview
Suitable for all ages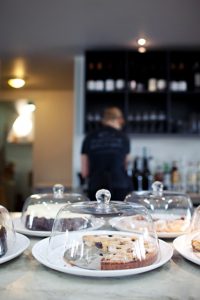 Riverstone is reasonably well known for Riverstone Kitchen which is a good family friendly restaurant to visit with a real focus on locally grown, seasonal ingredients. There's a kids' menu, highchairs, small play room and baby change facilities.
What you might not know though is that within this site, there are also a number of options for families to enjoy a day out. There's a really great playground with a fort like structure, swings, a merry-go-round, a sand digger and lots more. This is set in grounds with peacocks, some 'olde world' shops (including a good gift shop) and there's even a 'real' castle built in Oamaru stone by a lake, which although a private home and therefore you can't go in, it's still a pretty cool and different thing to see!
Riverstone makes for an interesting place to stop on SH1 about 65km south of Timaru and 20km north of Oamaru. There are toilets which you can use even when the cafe is closed.
Check The Riverstone Kitchen website here.
Or The Castle has a Facebook page here you can look at here.
Related tags
Cafes
,
Free
,
Oamaru
,
Otago
,
Outside
,
Playground
Contact Information
Address: 1431 SH1, Riverstone, Oamaru. The Riverstone Kitchen is signposted off the road but the playground, castle, shops etc are all within this same area.
Riverstone Kitchen hours: Closed Tuesday & Wednesday. Open Monday, Thursday, Friday, Saturday and Sunday 9am – 5pm and also Thursday – Sunday 6pm – late. Check for closure over Christmas and New Year if you plan to visit at this time of year.
TOP TIP: if you think you'll be eating at Riverstone Kitchen, book a table on 03 431 3505 or online by clicking here. Tell them if you'll need a highchair as these can be booked too.