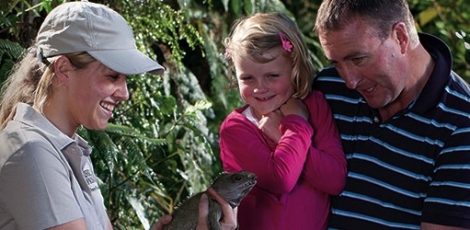 Overview
Suitable for all ages
This is a wildlife park with a few extras thrown in! In terms of animals you can expect to see natives like kiwi, kea and tuatara, or see a life-sized model of the extinct Moa. There are trout in the river with a viewing window so even small children should be able to easily observe them. Another option for easily spotting wildlife are the daily animal feeding sessions and bird shows (check at reception for the times of these). Your daytime ticket can also be used to re-enter the park in the evening to try to see the kiwi out foraging. Again ask at reception for the times of this as it changes seasonally.
The playground (swings, flying fox etc) at Rainbow Springs is highly recommended as is the amusement park type ride which combines an educational talk ending with a 'Big Splash' through water, great if it's a hot day!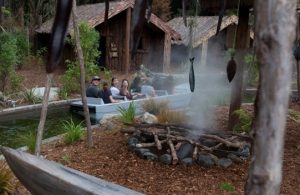 There is a cafe onsite but you can also take your own picnic to enjoy.
Related tags
Bay of Plenty
,
Outside
,
Rotorua
Contact Information
Tel: 07 350 0440
Web: http://www.rainbowsprings.co.nz
Address: 192 Fairy Springs Road, Rotorua. Less than 5km to the north of Rotorua city centre.
Open: daily. Summer 8.30am – 10.30pm (last entry 10pm), winter 8.30am – 10pm (last entry 9.30pm). Open on Christmas Day 8.30am – 5pm (last entry 4pm).
Price: Adults $40, Kids $20, Infants FREE. Family Pass (2A+3K) $99, extra kids on pass $8.
To go on the Big Splash you need to be 80cm+ tall and accompanied by an adult or 110cm+ to go unaccompanied. To go in the front seat you'll need to be 130cm+. Entrance fee includes unlimited rides on the Big Splash although you'll need to queue for each ride.