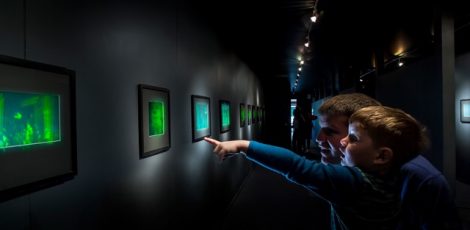 Overview
Suitable for all ages
This is a great place for the whole family to enjoy – a place of illusions and problem solving that will leave all ages 'puzzled' at some point. Whether it's trying to get out of the maze or wondering how a building can still be standing when it's at such a strange angle, Puzzling World has some free attractions as well as some parts that are paid entry. This is a good rainy day option although certain sections are outside (you might not want to pay for the maze if it's pouring but the illusionary rooms are inside). Ask at the reception desk if you're not sure.
Related tags
Free
,
Otago
,
Rainy-day
,
Wanaka
Contact Information
Tel: 03 443 7489
Web: http://www.puzzlingworld.co.nz
Address: 188 Wanaka-Luggate Highway (SH84) Wanaka. Approximately 2km from Lake Wanaka. Free parking onsite.
Open: daily 8.30am – 5pm (last entry winter months), 5.30pm (last entry summer months). Open Christmas Day 10am – 3pm.
Price: Some of the attractions are free e.g. the toilets and indoor room full of puzzles to sit down and try to figure out.
The Great Maze and The Illusion Rooms are both paid entry Adults: $18 per attraction, Kids (aged 5-15) $14 per attraction OR combo tickets for both attractions Adults $27.50, Kids (aged 5-15) $20. Family Pass for both (2A+2K) $85. Kids under 5 are free. Check here for discounted entrance on Bookme.