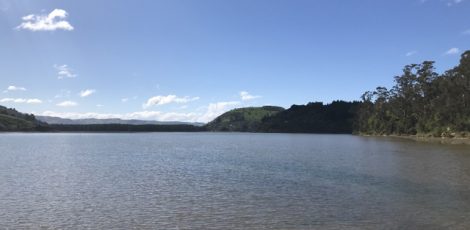 Overview
Suitable for all ages
About 25km north of Dunedin this makes for a great day trip to escape the city! In the inlet itself, you can dig for  cockles (known locally as southern clams) at low tide – watch out for crabs that might try to nip you! It's also a popular place for water sports and paddling, and looking at the bird life – especially good if you have binoculars with you.
If you fancy a walk, there are some beautiful white sanded ocean beaches that can be reached from both sides of the inlet. You can walk to Long Beach from the eastern side – see here for a map and details. Or head to the western side for a walk to Mapoutahi Pa – see here for a map and details.
The inlet doesn't have rips so it's relatively safe for kids to swim although, as with all water based activities, they'll still need to be closely supervised.
TOP TIP: wearing shoes in the inlet is a good idea because cockle shells can be sharp on little feet.
Orokonui Sanctuary is a short drive away.
Related tags
Dunedin
,
Free
,
Otago
,
Outside
Contact Information
Address: Purakaunui township is to the east of the inlet and closest to Long Beach (an ocean beach). Osbourne township is on the west side of the inlet with access to Mapoutahi Pa. To access Mapoutahi Pa, park at the end of Osbourne Rd.