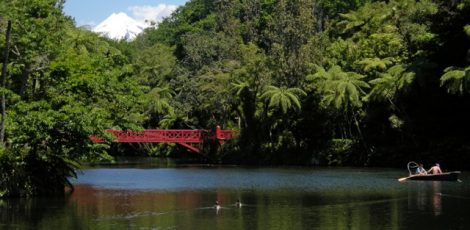 Overview
Suitable for all ages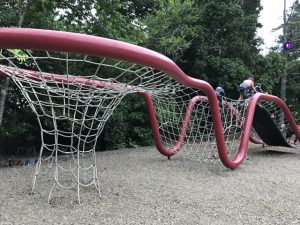 With 52 hectares of land, there is a lot to do in Pukekura Park! There's a playground with some interesting equipment; a waterwheel and channel for controlling the water, tunnels through a little hill, a couple of slides, the rope structure for climbing on (as pictured above), mini trampolines, flying fox and swings.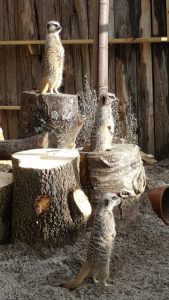 There's also Brooklands Zoo which has an enclosed aviary that you can walk through. Check out the Facebook page for other animals and general zoo info here. The playground is located within the zoo. To the north of the Park, there's a lake and waterfall with boats to hire, and seasonal events, like the light festival, are also worth looking out for from Christmas until the end of January.
Plenty of places for a picnic or if you don't have food with you, there's also a cafe at the northern end of the Lake which comes recommended. As well as a good selection of food, the cafe also has ice creams! Just near here is also a water fountain with drinking water coming out of lions' mouths!
For the latest events at the park (including the really good light show in January) and for a park map, check out the website.
Related tags
Free
,
New Plymouth
,
Outside
,
Playground
,
Taranaki
Contact Information
Web: http://www.pukekura.org.nz
Address: There are lots of access points into the Park including Brooklands Park Drive (with limited parking on it) which is closest to the zoo and playground. The continuation of Liardet Street (across the junction with Fillis Street) also has limited parking to the north of the Park and is the closest driving option for the cafe (Teahouse on the Lake) and for the Lake itself.