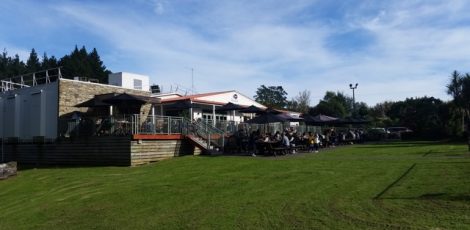 Overview
Suitable for all ages
Whether you're passing and looking to break your journey or spending time in and around Puhoi, the cheese factory makes a great place to visit. The cafe has a good range of tasty food, which not surprisingly feature Puhoi milk products.
As well as being able to get a glimpse of the factory (through the glass window from the shop), kids are also kept entertained in lots of other ways here. Inside there's ice cream to taste test, made with Puhoi cream, a toy box and 4 high chairs.
Outside there's a fenced in play area (suitable for kids up to around 6 or 7 years old, although of course it will depend on your child). There's also an old Morris Minor Delivery Van which kids seem to love climbing in to and pretending to drive. This is all set in a large grassy area which kids are free to run around in and kick a ball on (BYO ball!), while adults browse the shop or eat in the cafe!
You're also welcome to bring the family dog – there's a water bowl outside for them.
Families say that on busy days like sunny weekends and public holidays, food can take a long time to arrive (up to an hour) so prepare for this by going early in the day and getting your food order in quickly after arriving.
Related tags
Auckland
,
Cafes
,
North Auckland
Contact Information
Tel: 09 422 0670
Address: 275 Ahuroa Road, Puhoi
Open: daily. Monday – Friday 9.30am – 4pm, Saturday and Sunday 9am – 4.30pm