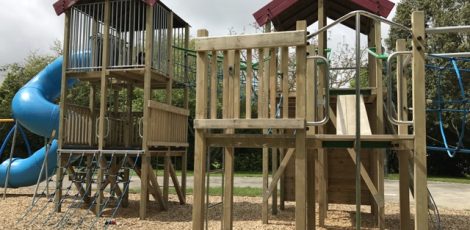 Overview
Suitable for all ages
Just off SH1 this is a good spot if you need a break from the car or are looking for an alternative to the beach in Otaki.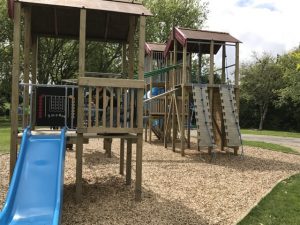 The large fortress in the centre of the playground has ropes, a wooden bridge, twisting tunnel slide at one end and a preschooler slide and abacus at the other end.
Other equipment includes a covered sandpit spinning rounabout with climbing ropes around the outside, a rocktopus, bucket swing, metal car for pretend driving and climbing on. The swings have extra long chains, there's one preschooler swing and an accessible swing for wheelchair users.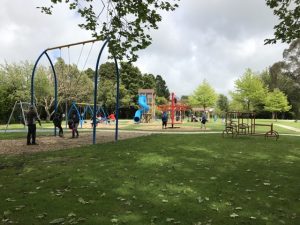 There's also a basketball hoop with half court at one end, tables and toilets. If you carry on along the service road towards Otaki Pool, you'll find huge playing fields with goal posts, which, if they're not being used for games, would be a great place to kick a ball around. There are also several pieces of exercise equipment.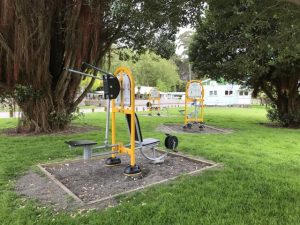 Related tags
Free
,
Kapiti Coast
,
Otaki
,
Outside
,
Playground
Contact Information
Address: off Mill Road, Otaki Town. Look out for the stone entrance and signs for the pool and park. Parking available near the playground or up by the swimming pool and playing fields.