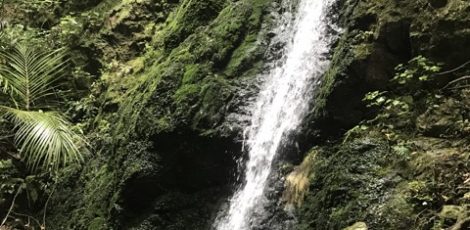 Overview
Suitable for all ages
One of the best things about this reserve is that it can be blowing a northerly/north-westerly gale in the rest of Wellington but you'd never know it here as it's well sheltered. The other great thing is that there's plenty of space with a few key things to do as well as free outdoor play.
There's a large, flat grassy area that's great for running around and picnics. You can take a ball to kick around here too but be warned that it might end up in the unfenced sections of the stream and be very difficult to retrieve! There are toilets, a duck pond and a cave that's full of Weta! It's a short dark cave, so take a torch and shine it on the walls and roof. Try not to be freaked out otherwise you'll scare your kids – weta are very unlikely to hurt you.
Another option in this reserve is to walk to the waterfall. It's not buggy friendly but most walking kids (say from 2 years+) should be able to manage it. Non-walking children would be best in a front or backpack. It's mostly a flat track with some stairs and boardwalk. Worth noting that the track can be muddy in places if it's been very wet. There are steep unfenced drop offs in places, so don't let younger kids run too far ahead. At the end of the track you'll be rewarded with the highest waterfall in the Wellington region.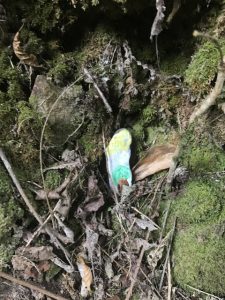 As of early 2017, this reserve is a location for hidden painted rocks. Check out the Lower Hutt Rocks Facebook group here to find out more if you'd like to take along some of your own rocks to hide.
Related tags
Free
,
Lower Hutt
,
Outside
,
Wellington
Contact Information
Address: There are lots of access points to Percy's but the best for access to the weta cave/duck pond and grassy area is off Dowse Drive, Lower Hutt just off SH2. There's parking here too.