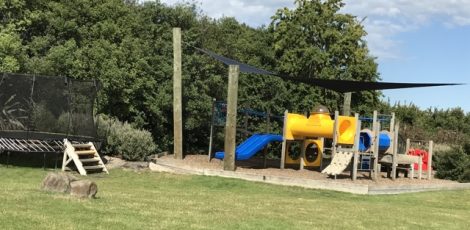 Overview
Suitable for all ages
This is a popular family friendly restaurant and it pays to book for weekend and public holiday tables.  The menu is full of favourite family-friendly staples, done well and there's a good selection on the kids' menu including some of the adult meals done as a kid-sized portion.
The thing that makes this a real favourite with families, is the outside play area which includes playground equipment under a shade sail and big Springfree trampoline. There's also a large grassy area for running around. This is all close enough to be seen through the restaurant's big windows, yet far enough away for the possible noise to not disturb diners eating inside. If it's warm enough, you can also eat at one of the many outdoor tables, all of which are shaded from the sun.
This restaurant caters particularly well to large, multi-aged family groups. 
Related tags
Cafes
,
Hastings
,
Havelock North
,
Hawke's Bay
Contact Information
Tel: 06 877 0008
Web: http://www.offthetrack.co.nz
Address: 114 Havelock Road, Havelock North. Large car parking area onsite.
Open: daily 10am – late. Closed Public Holidays including Christmas Day for dinner and all of Boxing Day. Also closed Christmas Eve for dinner.