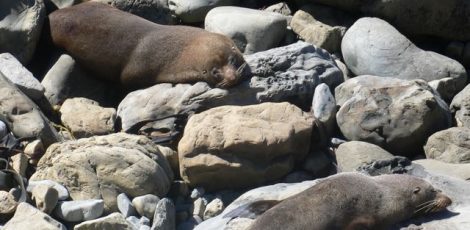 Overview
Suitable for all ages
***Sadly this particular seal colony isn't accessible for humans or seals, after the earthquake in the area November 2016. There are still seals along the coast to the north and south of Ohau Point** The best place to see seals is just south of Kaikoura from Point Kean car park.
There are lots of places to pull over into carparks and look out for seals along this SH1 coastline but if you happen to be passing during the winter months, it's worth doing this short walk (280m oneway) at Ohau Point to the waterfall. Follow the Ohau Stream for approx 10 minutes to the Ohau Waterfall, lookout for fur seals playing in the pools at the bottom of the waterfall. These seals, often with pups, come inland from the sea during the winter months only. This is north of Ohau Point Lookout.
Don't ever approach a seal, they can be very ferocious! No dogs allowed on this track.
Related tags
Canterbury
,
Free
,
Kaikoura
,
Marlborough
,
Ohau Point
,
Outside