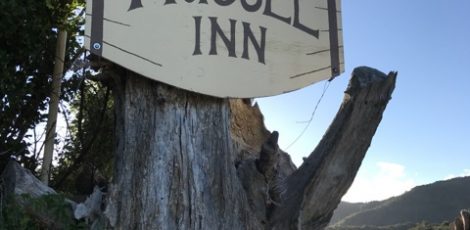 Overview
Suitable for all ages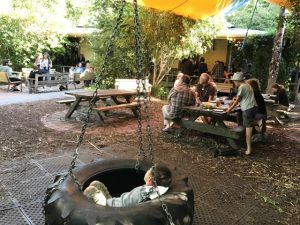 This well-known pub is a popular spot for locals and tourists alike. While it isn't specifically child friendly, lots of families visit and because of its relaxed nature, it makes for a good place for meals out. The outdoor space is great especially for those that can't keep still. There's a tyre swing and inside there's a good selection of board games. Plenty of outside tables and chairs mean that even if there are lots of cars parked outside, you'll probably still find a place to sit. There isn't a kids' menu but there is a selection of snack items that might appeal to kids (e.g. bowl of sausages) and some meals are available as smaller portions (e.g. nachos). There's also the option of sharing bigger meals like burgers or pies. The food is tasty and comes quickly although during the height of the summer (after Christmas Day till the end of January) you might have to wait a little longer.
They brew their own beer and have a menu of interesting flavours for the adults to try. There's also a selection of yummy slices and cakes which would make a good afternoon snack or perhaps a shared dessert! Live music is usually on quite late starting at 8 or 9pm but you can check events out on their Facebook page here.
The toilets are interesting, partly because they're composting ones but also for the magazine pages that decorate the walls.
Related tags
Cafes
,
Golden Bay
,
Tasman
Contact Information
Tel: 03 525 9241
Address: SH60 Onekaka, Golden Bay about 17km from Takaka and 11km to Collingwood
Open: daily 11am – late. Closed mid July – mid September