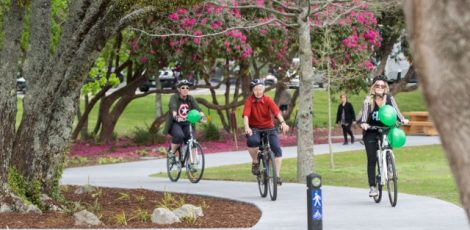 Overview
Suitable for all ages
There are lots of geothermal parks in and around Rotorua that are generally very expensive to enter. If you just want to get a quick taster (perhaps your time is limited?) or want to know if your kids are sufficiently interested to pay entrance fees into a bigger, more varied geothermal park, try Kuirau first. It's right in the city centre and the boiling mud pools and thermally heated public footpaths are all completely free!
There's even a playground and for the warmer months, a paddling pool. Two of the smaller footbaths are right next to the kids' pool and aren't always hot but the main one is undercover and always hot. Take towels.
You'll need to actively supervise kids around the geothermal activity and water features. There are no lifeguards or attendants on duty at either.
Related tags
Bay of Plenty
,
Free
,
Outside
,
Playground
,
Pools
,
Rotorua
Contact Information
Address: The park is between Kuirau Street and Ranolf Street with parking available on both. The closest carparks are off Kuirau Street.