Overview
Suitable for all ages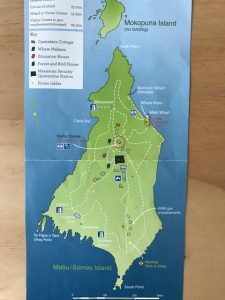 This is the biggest island you can see in Wellington Harbour. It was used as a quarantine for those with infectious diseases and later as a quarantine for animals (right up until 1995). The island allows you to do some lovely walks as well as visit the old quarantine buildings and burial sites.
Get to Matiu Somes with East West ferries, from Queens Wharf, Days Bay, or one of the stops on this route (click here for ferry times). If it's during the summer and the forecast is good, it can pay to get to the ticket office early as you can't pre-book ferry tickets. From Days Bay or other boarding points, pay on the boat.
Once on the Island, there are easy trails to follow that allow you to walk right round the island. Take binoculars for the kids to spot wild life and a picnic (there are picnic tables dotted around the tracks). A small shop opens in high season but otherwise you'll need to take everything you require for the day – food, water, sunblock, hats etc. Check out the old quarantine areas and explain to your kids what they were used for – see these DOC links for info about its use as a quarantine for people and its use as a quarantine for animals. The tracks are all fine for sturdy buggies.
It's worth noting that apart from a small museum (in the visitors' centre) and the old quarantine buildings, there's nowhere to shelter from rain on the island. You can get out of the wind by choosing your route round the island carefully!
Do you have a night to spare? Look here to see if one of the basic Department of Conservation huts is available and marvel at the peace and quiet so close to the city. Check with the ranger to find out where and when to spot little blue penguins coming up to their nests.
Related tags
Lower Hutt
,
Outside
,
Wellington
,
Wellington City