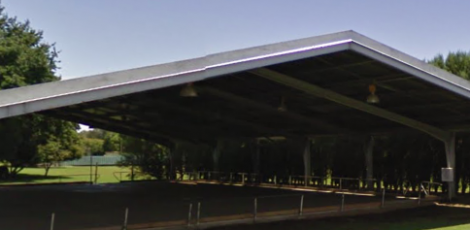 Overview
Suitable for All ages
Lots on offer here for outdoor fun. There's a good playground (several slides, swings, obstacle course including monkey bars), although it's near the main road with no fencing so kids with a tendency to run off, will need to be carefully monitored. Miniature trains also run on Sundays, weather permitting, including a tunnel and steam, as well as diesel, engines. Great for train enthusiasts big and small! There are toilets onsite near the train and playground.
For older kids with their own roller skates, there's a free rink for them to burn some energy. The rink is covered by a roof so should be fine on rainy days but open at the sides, so would be cold if you're not skating. Also, plenty of open grassy space for ball games, kite flying and picnics.
This domain is about 3km from SH1, so an option if you need to stop off on a journey going north or south.
Related tags
Cambridge
,
Free
,
Outside
,
Playground
,
Waikato
Contact Information
Address: The playground is on the corner of Wordsworth Street & Scott Street (parking on both is an option). The train operates a little further down Wordsworth Street. The skating rink is on Tennyson Street, next to the netball courts.
Train operating info: Every Sunday 10am to 3pm, weather permitting. $2 per ride, with multiple trip discounts available.