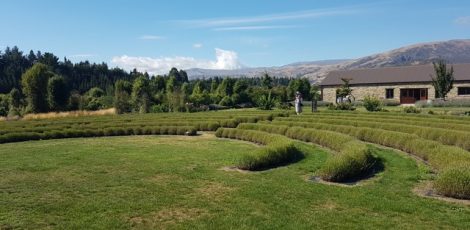 Overview
Suitable for all ages
Just a 5-minute drive from Wanaka, this Lavendar Farm is a lovely place to relax on a warm day. There are of course lots of lavendar plants to wonder round in the 10 acres of beautiful gardens. But there are also games dotted around like giant Connect 4 and Petanque which help to keep the kids entertained. Another attraction are visits to see the farm animals which include 2 highland cattle, alpaca, a kunekune pig and also working beehives.
Honey and lavender products can be bought in the onsite shop but also sweet treats can be sampled in the cafe including cups of tea, ice cream and baking.
Related tags
Otago
,
Outside
,
Wanaka
Contact Information
Tel: 03 443 6359
Web: https://www.wanakalavenderfarm.com
Address: 36 Morris Road, Wanaka.
Open: daily 9am – 5pm
Price: Summer (December – February) Adults $5, Kids (5-15 years) $2, under 5 FREE. During the winter months Adults $2 all kids under 15 years are FREE.