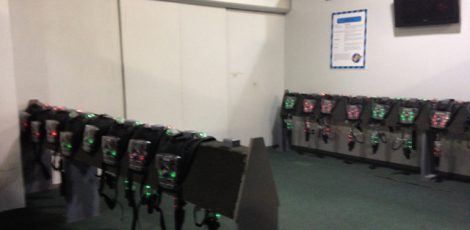 Overview
Suitable for roughly 5 years and over (but see below)
This is like a big, elaborate game of tag, played in a darkened maze with lots of flashing lights, music and sound effects. Kids need to be able to fit the suit and be comfortable moving around in a dark room, hence the recommended minimum age of around 5 years old. Older kids will have a better understanding of how to avoid being 'hit' by someone else's laser gun and will just understand the rules and skills required more but all ages can still have fun.
Missions in the arena last for 7 minutes and there's a briefing beforehand which explains how to play. There's the option of playing as an individual or part of a team with people you do or don't know. Adults can pay to play as well as kids so it's something for the whole family to join in with, if you want. Alternatively, non-players can relax at the onsite cafe and watch Laserforce players from the viewing gallery. It's pretty noisy though as the rest of the place is dedicated to arcade style games!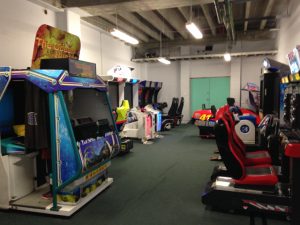 Related tags
Rainy-day
,
Wellington
,
Wellington City
Contact Information
Tel: 04 384 4622
Web: http://www.laser-force.co.nz/
Address: 133 Tory Street, in the Top of Tory Complex. Behind the Warehouse.
Open: daily. Monday – Thursday 10am – 8pm; Friday 10am – 10pm; Saturday 10am – 11pm & Sunday 10am – 8pm. School holidays open from 10am daily.
Price: 1 Mission $10, 2 Missions $16, 3 Missions $20. Arcade games are 15 tokens for $10.
School Holiday deal: play a morning or afternoon session for $12 and get unlimited missions and arcade games. This is really good value compared to normal prices! Worth noting that school holiday programmes tend to book out the morning sessions so worth phoning ahead to book your kids in to the afternoon session. 10am-12.30pm or 1pm – 3.30pm Monday – Friday of school holidays only.