Overview
Suitable for all ages
If you're wanting to spend time at a lake near Rotorua, whether it be for a swim, beach time or fishing, Lake Tarawera is a lot quieter than the more famous Lake Tikitapu or Blue Lake.
One of the largest lakes in the area, it is surprisingly uncommercial – if you want to buy a coffee or something to eat, you'll need to go to the Landing Cafe. The food can be a bit hit and miss but the ice cream (Tip Top scoops) get the thumbs up from the kids! The beach near here is often busy in the summer months and there has been broken glass on it at times.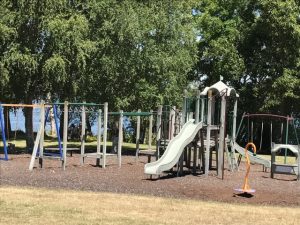 A much more pleasant beach area is round to the other side at Rangiruru Bay. There's a jetty which kids can fish off, a beach area, a grassy reserve with a swing tied to a tree and if you walk further along to where boats launch at Stony Point, there's a decent playground. You can swim all along this bay – it's shallow for quite a long way although kids should always be carefully and actively monitored in and around water.
With views of Mount Tarawera, you can use the opportunity to tell your kids the Maori legend about how Ngatoro-i-rangi trapped Te Tama-hoi in a chasm that he made by stamping his foot in what is now the active volcano. For more on this legend and a history of the eruption of Mount Tarawera, see here.
Related tags
Bay of Plenty
,
Free
,
Outside
,
Rotorua
Contact Information
Address: The good beach areas, jetty and playground can be accessed off Spencer Road with car parks at both Stony Creek and Rangiruru Bay.