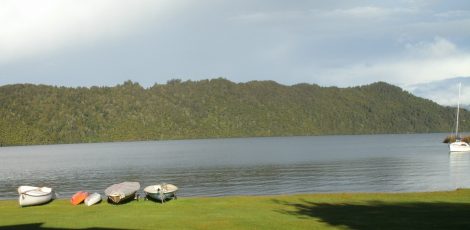 Overview
Suitable for all ages
One of the smaller lakes in Rotorua, people of all ages swim in it but be warned that outside of the summer months, it's cold! Try your hand at trout fishing if that's what your family are into or there's a small playground and beach area at Boyes Beach.
There is also a lakeside boardwalk which is very manageable for kids of all ages although it's also buggy friendly for the first 2km. It's a oneway walk (approximately 2.5km in one direction) so you can venture as far as you like, before turning round and going back. This very pleasant walk over the lake allows you to try and spot lots of different types of wetland birds. There are hides with photos of birds to lookout for and for identification purposes. You might want to take a pair of binoculars with you to keep the kids interested. Check here for more information about the wetland walk. As the boardwalk is surrounded by water with no real barriers, you will need to keep a close eye on kids.
Related tags
Bay of Plenty
,
Free
,
Outside
,
Rotorua
Contact Information
Address: Lake Okareka is approximately 13km from the centre of Rotorua.
The boardwalk begins at the Council Lakeside Reserve, Acacia Road, Lake Okareka and goes for approximately 2.5km to the outlet. There is parking at the start of the walk and a composting toilet.