Overview
Suitable for all ages
Italian food is often a good 'go to' for families with pizza or pasta being enjoyed by lots of kids. The food at La Bella is authentic, tasty and generally comes quickly. Add to this the staff who are friendly and happy to have children dining, it all makes for a great place to come for a family meal.
There is a kids' menu that you can look at here which has all the basics but be warned that the pizzas are actually still pretty big if you have kids with small appetites, so you might want to have kids sharing or ask for a doggie bag! Otherwise, you can order off the main menu which has more variety and share several plates between your party.
For entertainment, there's colouring in sheets and kids can watch pizzas being made in the wood fired oven or take your own books, etc with you. If you plan to be in Wellington for school holidays, older kids might like to join their cooking classes. Or they'll even tailor a private lesson for a family group. Check here for class details. There are high chairs and a change table in one of the toilets. It can pay to book if you're going for a weekend lunch.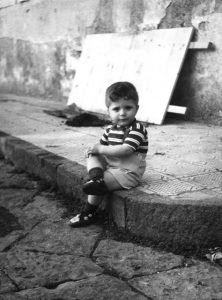 Related tags
Cafes
,
Lower Hutt
,
Wellington
Contact Information
Tel: 04 566 9303
Web: http://labellaitalia.co.nz
Address: 10 Nevis Street, Petone. Some car parking spaces to the right of the building, otherwise, street parking. It's also a 500m walk from Petone Train Station with trains running regularly from Wellington City. Look here for train times.
Open: Monday – Friday 7.30am – 5pm (Mon & Tuesday) – late Wed – Friday. Saturday and Sunday open 9am – late.