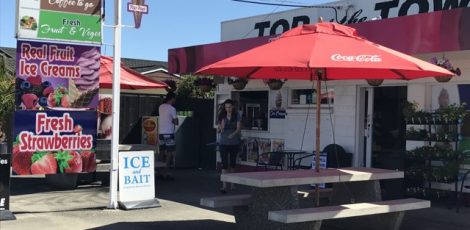 Overview
Suitable for all ages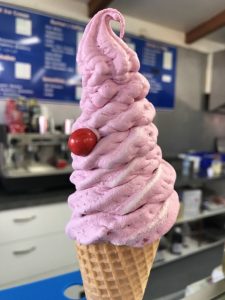 Real fruit ice cream is really common at the top of the South Island. This is where frozen fruit (often berries) is mixed with either vanilla ice cream or frozen yoghurt and then churned to make swirls of frozen yumminess, often with great height.
Because so many outlets sell this kind of ice cream, it's always good to have a recommendation of which place to choose. Having tried several, we found the real fruit ice cream on offer at the dairy 'Top of the Town' to be the tastiest. It comes in the usual flavours of boysenberry, strawberry, raspberry or mixed berry. You can also buy Tip Top scoop ice cream and there's a freezer full of ice blocks and ice creams on sticks – something for everyone!
In season, this dairy also has fresh berries for sale.
Related tags
Cafes
,
Motueka
,
Tasman
Contact Information
Address: High Street, Motueka. This dairy is at the northern end of Motueka before you get to Riwaka. Heading north, it's on the lefthandside with parking on the main road.