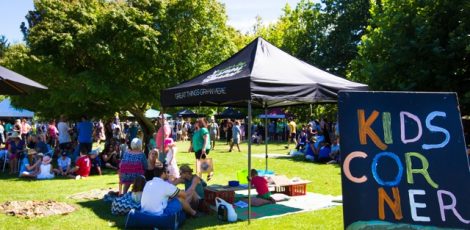 Overview
Suitable for all ages
There is a great family friendly atmosphere at the Sunday Farmers' Market at the Show Grounds in Hastings. This is a weekly event held no matter what the weather is like. It's inside during the winter and outside in the summer. The stalls are filled with food and drinks that are locally made in Hawke's Bay, with lots of samples to try before you buy. If you're heading out for a picnic, you can easily stock up here on supplies or if you arrive hungry, you can buy and enjoy your lunch there. There's live music and a kids' corner with a toy box and colouring in for anyone to use.
There are also eels in the stream behind the outside summer market  which are fun for the kids to spot.
The same people also organise Napier's Farmers Market on Saturdays but I haven't been to this one so can't recommend it! If you have, please let me know about it here.
Related tags
Free
,
Hastings
,
Hawke's Bay
,
Outside
,
Rainy-day