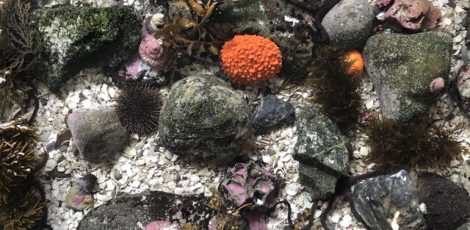 Overview
Suitable for all ages
If the weather means that you can't snorkel or watch the fish in a glass bottomed boat, or perhaps you just don't feel like getting wet, the Auckland University run Marine Discovery Centre is a great option.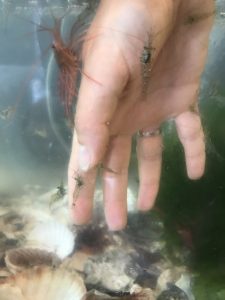 On first look, it seems like there's an awful lot to read and there is, but in fact it's a very interactive place as well that should have something for all ages of kids & adults! The highlight is probably the touch tanks, full of sea life that kids can explore with their hands. Nothing is poisonous or can sting. There are display boards with clear pictures to help identify what you can see. In this same area there's also a tank with shrimp that will come and 'clean' your hands if you dare to put them in! It feels ticklish.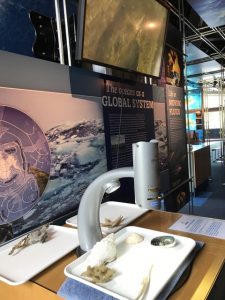 Other things of interest is the microscope that is easy to operate with a collection of shells including kina shells, that you can zoom in on the details that can't be seen with the naked eye.
There's also a colouring in table; a little corner set up with sea life related books, toys and a couple of beanbags for chilling out; a couple of TV screens which help to identify NZ fish and discovery sheet for kids to find things in the centre as they go round (two different levels). Outside between the centre and the carpark there are picnic tables and if you feel inspired, you could always have a poke around in the rock pools at the beach when you're finished inside (low tide is the best time to do this).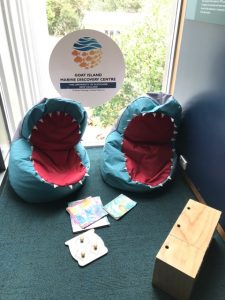 Related tags
Auckland
,
Leigh
,
North Auckland
,
Rainy-day
Contact Information
Tel: 09 923 3645
Web: http://www.goatislandmarine.co.nz
Address: 160 Goat Island Road, Leigh. Car park is a short walk away but free to use. Toilets and a shower is at the far end of the car park.
Open: 1st December – 30th April daily 10am – 4pm. 1st May – 30th November weekends, public holidays and school holidays only 10am – 4pm.
Price: Family pass (2A+2K) $20, adults $$9, kids (aged $4-15yrs) $5. Under 4yr olds FREE.