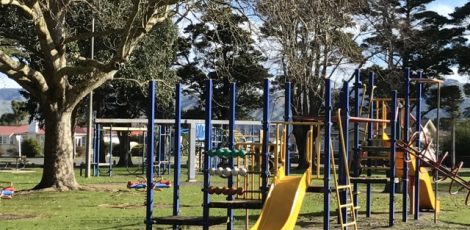 Overview
Suitable for all ages
If you're travelling through Woodville, on either SH3 or SH2, this large grassy area just off the highway makes a good place to stop if the weather allows. Even though the State highway is so close, the surrounding streets are quiet and there's a toilet block at the Pollen & Ross Streets junction.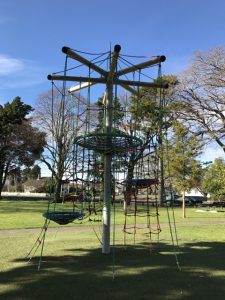 The old equipment is slowly being replaced – an old metal slide has come out and been replaced with a rope crows nest structure and bouncy boards on an astroturf matting. There's also a Rocktopus, seesaws, old school roundabout, swings including preschooler swings, a slide There's a structure for multiple ages with a section designed for toddlers at one end that becomes harder for older pre-schoolers kids at the other end. Another structure for older kids with a mini flying fox, a wobbly chain bridge and monkey bars. There's also an area of the park that has adult exercise equipment that older teens might like to use.
The grass is big enough for picnics under one of the big old trees or ball games, and general running around. Kids also often like to go up to the bandstand that sits in the centre of the square.
There's a BBQ under a shade sail and some picnic tables around.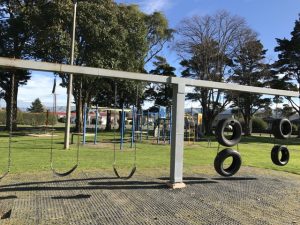 Related tags
Free
,
Manawatu-Whanganui
,
Outside
,
Playground
,
Woodville
Contact Information
Address: Takes up the whole block between Bowen, Ormond, Pollen & Ross Streets. The playground equipment is closest to Bowen Street but the toilets are closest to Pollen Street. Free parking on all of the streets.